Вы не можете быть «слишком молодым, чтобы быть лидером»…
(You're Never Too Young To Be A Leader…)
Большинство молодых людей, которые только начинают свою карьеру на новом рабочем месте, даже и не задумываются о том, чтобы стать лидером. Их останавливает то, что в «офисной иерархии» они пока занимают совсем невысокие позиции, у них мало опыта и отсутствуют практические навыки выполнения работы. А еще многие из них излишне стеснительны и неуверенны в себе, чтобы даже предположить, что они имеют право на лидерство. Но при правильном настрое, внимании и желании учиться, любой молодой специалист может сократить сроки для достижения этой цели.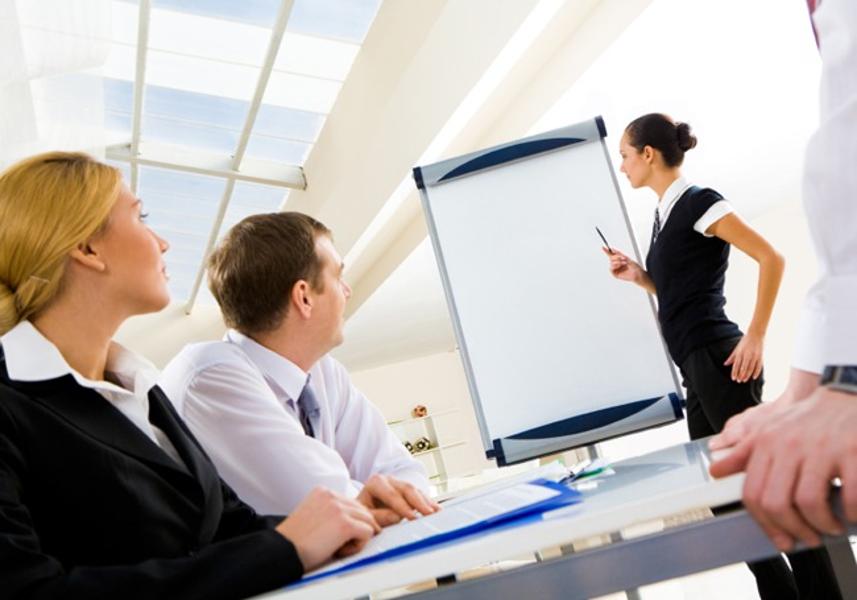 1. Начинайте подготовку еще до того, как устроитесь на работу
«Участвуя в работе волонтерских и студенческих организаций, клубов и кружков по интересам вы получаете возможность развивать и совершенствовать свои лидерские качества, – говорить Эл Коулман –мл., автор книги «Секрет успеха: карьерный гид для нового поколения профессионалов». – Здесь вы можете научиться управлять работой групп и подкомитетов, вести проекты и организовывать мероприятия. Займитесь этим, пока учитесь в колледже, до того, как устроитесь на работу». «Студенты, которые уделяли внимание развитию своих лидерских способностей в годы учебы в ВУЗе и в «полевых условиях» во время практики, демонстрируют большую уверенность в своих способностях справиться со сложными ситуациями. – добавляет д-р Кэтрин Брукс, руководитель Liberal Arts Career Services Техасского университета (Остин) и автор книги «Какая у вас специальность? Проложите свою дорогу в карьерном хаосе»
2. Выполняйте домашнее задание
Всему самому важному для того, чтобы стать хорошим лидером, вы научитесь практикуясь и наблюдая, чтение книг и обучение на курсах, также помогает развивать профессиональные и личные качества. Коулман говорит: «Существует огромное количество ресурсов, где бесплатно или за совсем небольшие деньги вы сможете приобрести навыки и получить инструменты, использование которых позволит вам стать эффективным лидером на рабочем месте».
3. Найдите время, чтобы изучить корпоративную культуру вашей компании
«Внимательно слушайте и наблюдайте за тем, как опытные сотрудники относятся к новичкам, и постарайтесь понять, чего от вас ожидают, – советует д-р Брукс. – Если вы в чем-то неуверенны – спрашивайте. Уточнить у вашего руководителя, супервизора или наставника чего они от вас ждут, вполне уместно». «Полезно сразу обратить внимание на стиль и манеру поведения вашего супервизора. Он предпочитает строгую классику или более свободный casual? Нужны подробные ежедневные отчеты или ему достаточно краткой обратной связи после выполнения заданий?» «Учитесь, разбирайтесь и встраивайтесь, – добавляет Райан Конен, автор книги «Гид молодого профессионала». – Внимательно смотрите на своих коллег: запоминайте, что входит в их обязанности, определите их роль в команде, профессиональные цели, которых они хотят достичь, и их бизнес-философию. Будьте, как губка. Впитывайте все!»
4. Думайте как исследователь
Всегда будьте любознательным и стремитесь собрать и проанализировать как можно больше новой информации. «Старайтесь не принимать поспешных решений и не торопитесь делать окончательные выводы. Ведь они могу оказаться неверными, - пишет д-р Брукс. – Это вполне естественно, если поначалу вам будет казаться, что вы перегружены и совсем ничего не успеваете. Просто делайте все, что вы можете, так хорошо, как это возможно и просите о помощи, если она будет нужна».
5. Определите направления, в которых вы можете помочь или предложить нечто новое
«Чаще всего молодые сотрудники разбираются в современных технологиях и возможностях социальных сетей гораздо лучше, чем их «взрослые» коллеги», – говорит д-р Брукс. «Это вполне может стать областью, в которой вы можете предлагать свои идеи и высказывать собственное мнение, или исправить и заставить работать нечто, что не работало, демонстрируя свои уникальные возможности и таланты»,– поддерживает ее Александра Левит, автор книги «Слепые точки. 10 бизнес-мифов в которые не стоит верить…». А Райан Конен предлагает обратить внимание на те ситуации, которые можно условно назвать «как обычно» или «у нас так принято». «Обратите свое внимание на то, где у вашей команды или компании в целом возникают проблемы. Порой там есть некие «моменты», с которыми компания или сотрудники постоянно сталкиваются, жалуются на это, но не видят других способов решения, кроме привычных. Предложите новое решение, или другой вариант действий – это отличная возможность продемонстрировать свои лидерские качества».
6. Предлагайте свою помощь
Если вы, как новый сотрудник, с самого начала демонстрируете поведение в стиле «Я здесь чтобы помочь», ваше движение к лидерским позициям пройдет гораздо быстрее и проще. «Ищите возможности помогать, даже если вас напрямую об этом не попросили», – советует д-р Брукс. «Готовность добавить себе обязанностей и увеличить зону своей ответственности позволит вам отточить ваши лидерские и управленческие навыки еще до того, как вас официально назначат руководить собственной командой или группой», – добавляет Левит. «Во время совещаний появляется бесчисленное количество возможностей для принятия на себя ответственности за какой-либо проект или отдельное его направление, – отмечает Коулман. – Сделайте шаг вперед и возьмитесь за дело. Но даже если это слишком серьезный вопрос, или направление, в котором у вас не слишком большой практический опыт, помните, что участие в таком проекте вместе с признанными лидерами позволит вам получить знания и навыки, которые вы сможете применить в следующий раз».
7. Выполняйте свою работу и соблюдайте правила
Некоторые молодые специалисты настолько увлекаются происходящим вокруг них, что забывают о выполнении собственных должностных обязанностей. «Если вы должны выполнить свою работу в определенные сроки, строго соблюдайте их, – напоминает д-р Брукс. – Постарайтесь сделать все как можно раньше. Не просите об отсрочках и переносах. Найдите возможность выполнить все в срок. И нужно помнить, что ваши первые поручения вряд ли будут захватывающими и впечатляющими, но очень важно, чтобы вы выполнили свою работу на «отлично». Ведь если вы не в состоянии выполнить хорошо даже элементарные задания, никто не рискнет доверить вам серьёзные задачи. Не забывайте о соблюдении правил, регламентов и стандартов (формальных и неформальных), которые работают в вашем офисе. И еще…приходите на работу заранее, оставайтесь чуть позже. Молодому специалисту не стоит быть тем, кто появляется в офисе последним и сбегает с рабочего места одним из первых».
8. Коммуникации и контакты
«Найдите время, чтобы пообщаться со своими коллегами и постарайтесь узнать не только об их профессиональных, но и личных интересах. Это займет некоторое время, но торопиться здесь не следует», – рекомендует д-р Брукс. А Александра Левит добавляет: «Вы должны действовать уверенно и настойчиво, активно демонстрируя результаты своей успешной работы, если хотите, чтобы ваши предложения были услышаны».
9. Воздавайте по заслугам…
«Просите советов, когда вы чувствуете, что нуждаетесь в этом, но все-таки стремитесь к максимально самостоятельному выполнению своей работу, – пишет д-р Брукс. – А если вас похвалили после завершения проекта, в котором вместе с вами работали другие сотрудники, обязательно упомяните об их участии».
10. Налаживайте отношения с вышестоящим руководством и ищите наставника
«Хорошие отношения со старшими менеджерами, руководителями отделов и опытными сотрудниками позволяют перенимать их успешные модели поведения и подходы к решению вопросов», – напоминает Левит. А Эл Коулман–мл. говорит: «Определите, кого из успешных лидеров своей компании вы хотели бы видеть своим наставником, и ищите возможность для совместной работы (например, в составе проектной команды), чтобы лично наблюдать за тем, в чем заключается их секрет успешного управления задачами и людьми».
Публикация подготовлена по материалам ресурса www.forbes.com