Своим мнением поделилась с «ЭГ» директор БИЗНЕС-ШКОЛЫ ХХI ВЕК-КОНСАЛТ, председатель Ассоциации развития менеджмента Ирина ЛЫСКОВИЧ.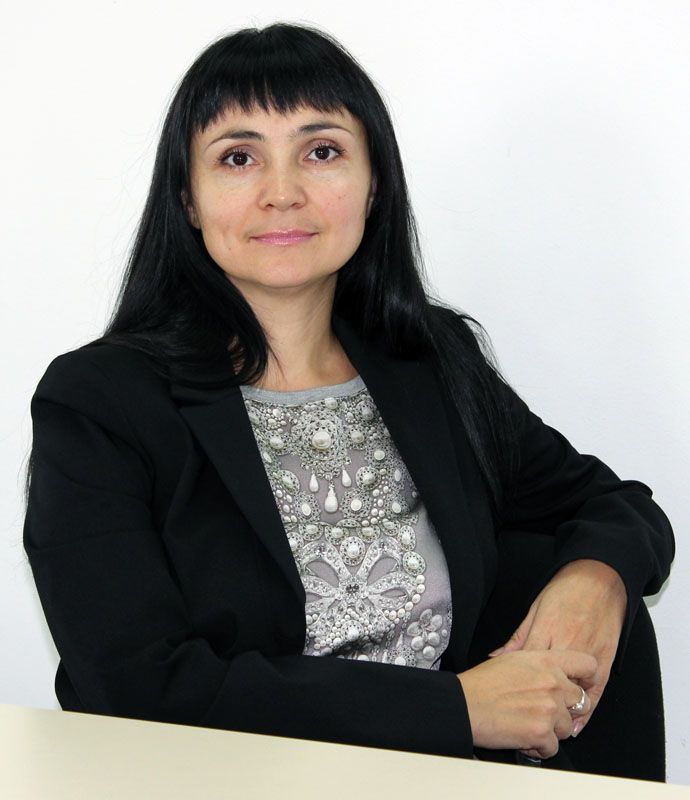 — Ирина, насколько сегодня в Беларуси необходима аккредитация учебных центров и сертификация бизнес-тренеров?
— Я полагаю, что однозначно необходима. Но по этому вопросу продолжается дискуссия, что вызвано наличием определенных проблем и страхов.
Рынок бизнес-образования в Беларуси начал формироваться в конце 90-х усилиями четырех бизнес-школ, в т.ч. «ХХI ВЕК-КОНСАЛТ». Все они сегодня готовят профессиональных бизнес-тренеров и преподавателей. Опираясь на собственные стандарты, наша школа сертифицирует своих «выпускников». Но этого недостаточно. Система аккредитации и сертификации должна быть национальной, чтобы способствовать повышению качества бизнес-образования, мотивировать к профессиональным достижениям тренеров на уровне всего рынка. Стремясь к этой цели, приходится преодолевать некоторые препятствия.
— Что же это за препятствия?
— Во-первых, обучение бизнесу сегодня включено в систему дополнительного образования взрослых, регулируемую Кодексом об образовании, то есть стоит в одном ряду, например, с курсами по маникюру, макраме, флористике и т.д. Такое восприятие и отношение к бизнес-образованию не содействуют повышению его качества.
Во-вторых, государственная аккредитация Минобразования, единственный «фильтр» в области бизнес-образования, не стандартизирует работу корпоративных учебных центров и не формирует качественное профессиональное сообщество. Чтобы государственная аккредитация работала на повышение качества бизнес-образования, нужно использовать невостребованный сегодня потенциал профессионалов с узкоспециальными знаниями в области управления бизнесом. К тому же система государственной аккредитации настолько громоздка, что не все бизнес-школы, а тем более корпоративные учебные центры могут себе ее позволить.
В-третьих, термин «бизнес-школа» вообще законодательно не определен, поэтому не понятно, каким образом и кому присваивается такой статус. И последнее, стандартов оценки качества программ образования в области бизнеса не существует, а тренерская профессия не стандартизирована. Квалификация бизнес-тренера оценивается субъективно, что не стимулирует к развитию профессионального мастерства.
— Сколько бизнес-школ и тренинговых центров аккредитовано в Минобразования?
— Единицы.
— Стремятся ли школы получить международную аккредитацию, какую именно?
— Если говорить о престижных международных аккредитациях, то я бы отметила AACSB International — The Association to Advance Collrgiate Schools of Business (USA), AMBA — Association of MBAs (UK), EPAS — EFMD Programme Accreditation System (EU). Однако в Беларуси нет ни одной бизнес-школы, государственной или частной, имеющей одну из таких аккредитаций. За всю историю белорусского бизнес-образования только один профучастник рынка — Бизнес-школа ИПМ — получила международную аккредитацию IQA — International Quality Accreditation (Аккредитация Международного Качества) от международной ассоциации развития управленческого образования CEEMAN (Central and East European Management Development Association). Я, конечно, призываю коллег иметь амбиции и стремиться к прохождению международных аккредитаций, но для того чтобы поднимать планку до такого уровня, необходимо серьезно работать над качеством своих программ и своих преподавателей. Лучший способ это сделать — подготовиться и получить национальную аккредитацию.
— Как создать систему национальной аккредитации, с чего начинать?
— Начинать можно с изучения опыта ближайших соседей. В России, например, после аннулирования в 2013 г. государственных аккредитаций школам бизнеса, образованным при университетах, пришлось подтверждать качество своего бизнес-образования аккредитациями самого разного рода. Тогда по инициативе Российской ассоциации бизнес-образования (РАБО) началась работа по формированию национальной системы аккредитации. Две ее составляющие — Положение об аккредитации программ дополнительного профессионального образования (в основном программ MBA) и Положение об аккредитации тренинговых центров — были приняты и введены в действие с 17.01.2014 г. решением президиума Национального аккредитационного совета делового образования (НАСДОБР). Разработчиками положений были НАСДОБР, РАБО и, что очень важно, рабочая группа бизнес-тренеров тренинговых центров и корпоративных академий. Положение об аккредитации тренинговых центров регламентирует процедуру аккредитации центров, сертификации бизнес-тренеров, содержит модель тренерских компетенций. Только аккредитованный бизнес-центр имеет право сертифицировать бизнес-тренеров, т.е. оценивать их профессиональное мастерство. По результатам сертификации бизнес-тренерам могут быть присвоены следующие уровни (категории): «Практик», «Профессионал», «Мастер».
За год существования аккредитации в России ее успешно прошли всего 3 тренинговых центра, что означает, что процесс этот серьезный и, что самое важное, — осуществляется не формально.
— Что дает сертификация?
— Повышение профессионализма отрасли в целом, защиту клиентов от профанаций. Кроме того, это хороший стимул к профессиональному развитию для участников рынка.
— Каким путем пойдет Беларусь?
— Бизнес-школы, ассоциации, министерства, корпоративные университеты и учебные центры должны объединиться для решения общей задачи — стандартизации белорусской системы бизнес-образования, чтобы учесть все знания и практику.
Больше года профессиональное сообщество обсуждает предложенный Минэкономики проект Концепции развития системы бизнес-образования в 2014–2015 гг. и на период до 2020 г. и план мероприятий по ее реализации (см. «ЭГ» № 68 за 12.09.2014, № 95 за 19.12.2014, № 29 за 17.04.2015. — Прим. ред.).
В мае Ассоциация развития менеджмента направила очередной пакет предложений в Минэкономики. В частности, мы предлагаем внести изменения в Кодекс об образовании и предоставить юридическим лицам любой организационно-правовой формы право осуществлять деятельность в области бизнес-образования, в т.ч. — переподготовку руководящих работников и специалистов, имеющих среднее специальное и высшее образование, и повышение квалификации. Юридическим лицам, занимающимся исключительно бизнес-образованием, предлагаем предоставлять право на получение специальных лицензий на образовательную деятельность в упрощенном порядке. Мы считаем, что аккредитацией в этой сфере должен заниматься специально созданный Республиканский совет по аккредитации участников рынка бизнес-образования — коллективный консультативно-совещательный орган при Минобразования, целью деятельности которого будет мониторинг развития системы бизнес-образования и оценка качества услуг. В состав совета предлагается включить представителей Минобразования, Минэкономики, Совета по развитию предпринимательства, Ассоциации бизнес-образования и Ассоциации развития менеджмента на паритетной основе. Стандарты аккредитации предлагается разрабатывать и утверждать участниками Республиканского совета с учетом мирового опыта. Ассоциация развития менеджмента может предоставить проект положения об аккредитации, разработанный ею с учетом международных стандартов в этой области.
— Нужно ли быть членом какой-либо ассоциации, чтобы озвучить свои предложения по аккредитации?
— Ассоциация развития менеджмента была основана в 2011 г. с целью продвижения менеджмента и бизнес-образования в Беларуси, объединения усилий всех образовательных учреждений (бизнес-школ, корпоративных университетов и академий) для повышения качества бизнес-образования, лоббирования и защиты интересов своих участников во властных структурах. В ее состав сегодня входят бизнес-школа ИПМ, Бизнес-школа «XXI ВЕК-КОНСАЛТ», ГК «SATIO», КГ «Здесь и cейчас», консультационная компания «Ключевые решения» и ГК PRO RETAIL. В работу по созданию национальной системы аккредитации включена также Ассоциация бизнес-образования, объединяющая ряд университетов.
Мы принимаем все инициативы и предложения по аккредитации и сертификации, но участие в процессе, конечно, будет полноценнее, если компания станет членом нашей ассоциации. Ведь цель объединения — не только продвижение идей профессионального сообщества в государственных органах, но и развитие, обмен опытом и интеграция в международное пространство.
— На каких условиях можно вступить в ассоциацию?
— Компании, или корпоративному университету, или учебному центру необходимо иметь 3 года опыта работы в области бизнес-образования и подать заявку на вступление. Члены ассоциации на закрытом голосовании принимают решение о принятии нового участника. После этого он станет одним из тех, кто уже сегодня создает национальную систему бизнес-образования в Беларуси.
Беседовала Елена ПЕТРОШЕВИЧ